Hiring the best candidates is hard work and the good candidates can be picky in the present staffing market. We have to work smart.
AXLR8 have been working with partners to satisfy clients' requirement for a wide selection of candidate sources. Now some clients have up to a dozen media supplying them with good quality candidates.
These integrations and links include.
Monster
Rest Less
Veterans Network
Working the doors
Reed
Facebook
LinkedIn
and many more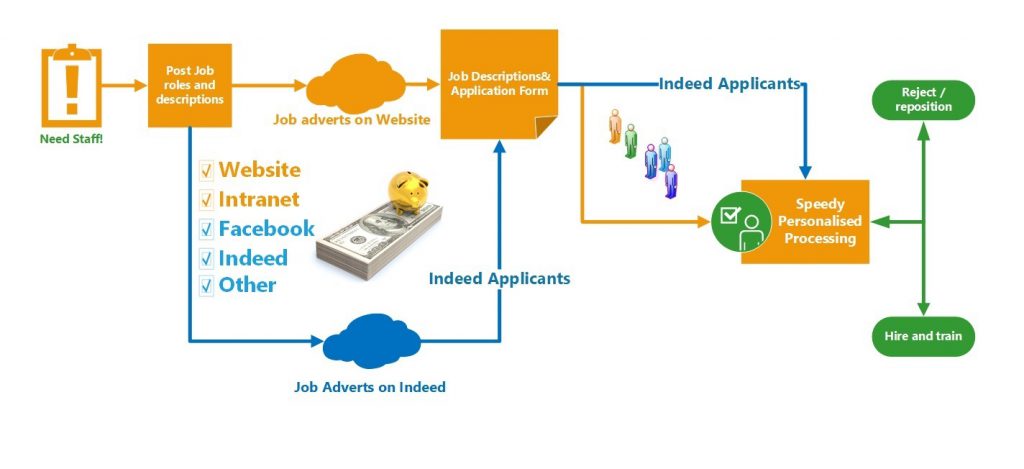 Additionally, we have links to one way video interview systems such as
If you are a client and would like more information or some case studies or have other requirements for integrations that would help you, please contact AXLR8.
Of course one of the most important channels for the applicant journey is your own website. So, to make it easier for web designers, we have developed the AXLR8 Jobs Board WordPress plugin. This publishes the adverts to your website jobs board. Candidates can see the jobs, click through to details of their preferred positions and then access the application form(s) appropriate for that position with a single click on the "Apply Now" button.
Here are two case studies.
Lastly, let us not forget compliance with GDPR throughout the process. We all need a simple way to plug the most up to date privacy terms in to our applicant journeys. This article may interest you with a checklist of points to remember when drafting your privacy agreement. If you have any problems adding your privacy policy for candidates to the entry page terms and conditions of the registration form, please let an AXLR8 Support consultant know.