AXLR8 help agencies man events, campaigns and projects with flexible, mobile field forces. Often they are highly vetted, trained and qualified and must comply with current legislation. They will have been well briefed for the activity and in possession of the requisite permits to undertake the work.  There will probably have been a great deal of planning and management by a highly trained event staffing team to make sure it is successful. Next time you see one of the following people, ask them who they work for and it will probably be an agency who is supplying the part time staff for that specific activity.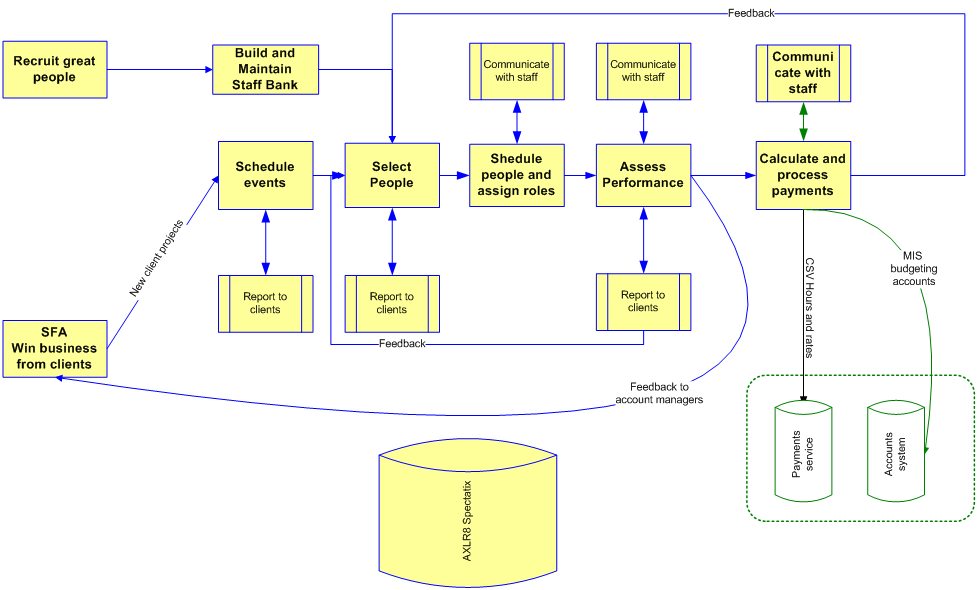 If you have ever been to a festival or football match, sporting or other event where there are crowds of people, you will see many people in uniforms, t-shirts, hi-viz jackets looking after the crowds, bars, seating and car parks. Health and safety compliance is a huge investment when organising public events.   They will probably be using a quiet moment to check their AXLR8 Staff Portal on their smartphone to confirm their jobs for the next few days, check their pay, do their expenses and to apply for shifts the weekend after next.
If you walk through a town or shopping center, station concourse or even at the above events, you will almost certainly meet people promoting products from drinks and tissues to cars and insurance. This type of real face to face marketing is called "experiential" marketing.
Now imagine you are in a shop and an expert member of staff helps you with a purchase. They are probably wearing the branded clothing for that product's manufacturer or for the retail outlet.  Elsewhere, there are people counting stock and looking at competitive prices, setting up point of sale and arranging shelves.  They probably do not work for that store.  They probably work for an agency representing that manufacturer or brand owner.  Chances are they are collecting data using AXLR8 Questionnaire Builder technology on mobile devices or proving they are where they were supposed to be using AXLR8 proof of location software.
Probably they will have up to date SIA or other qualifications and they will have applied to an agency which is an AXLR8 client for the job through our system. They will been recruited, vetted, and hired and developed with all the processes and records updated in an AXLR8 Staffing System. Then they will have been booked, allocated, briefed by an AXLR8 system. Lastly, after every shift, they will probably have been rated for the service they provide to you and their payroll will have been worked out by our system.