AXLR8 Field Staffing Systems
Staffing Software Tailored to You.
With AXLR8's software suite, you can save time and money by keeping your staff organised, punctual, and communicative. Manage shifts, attendance, payroll, reports, and much more with our range of desktop and mobile CRM and ERM applications.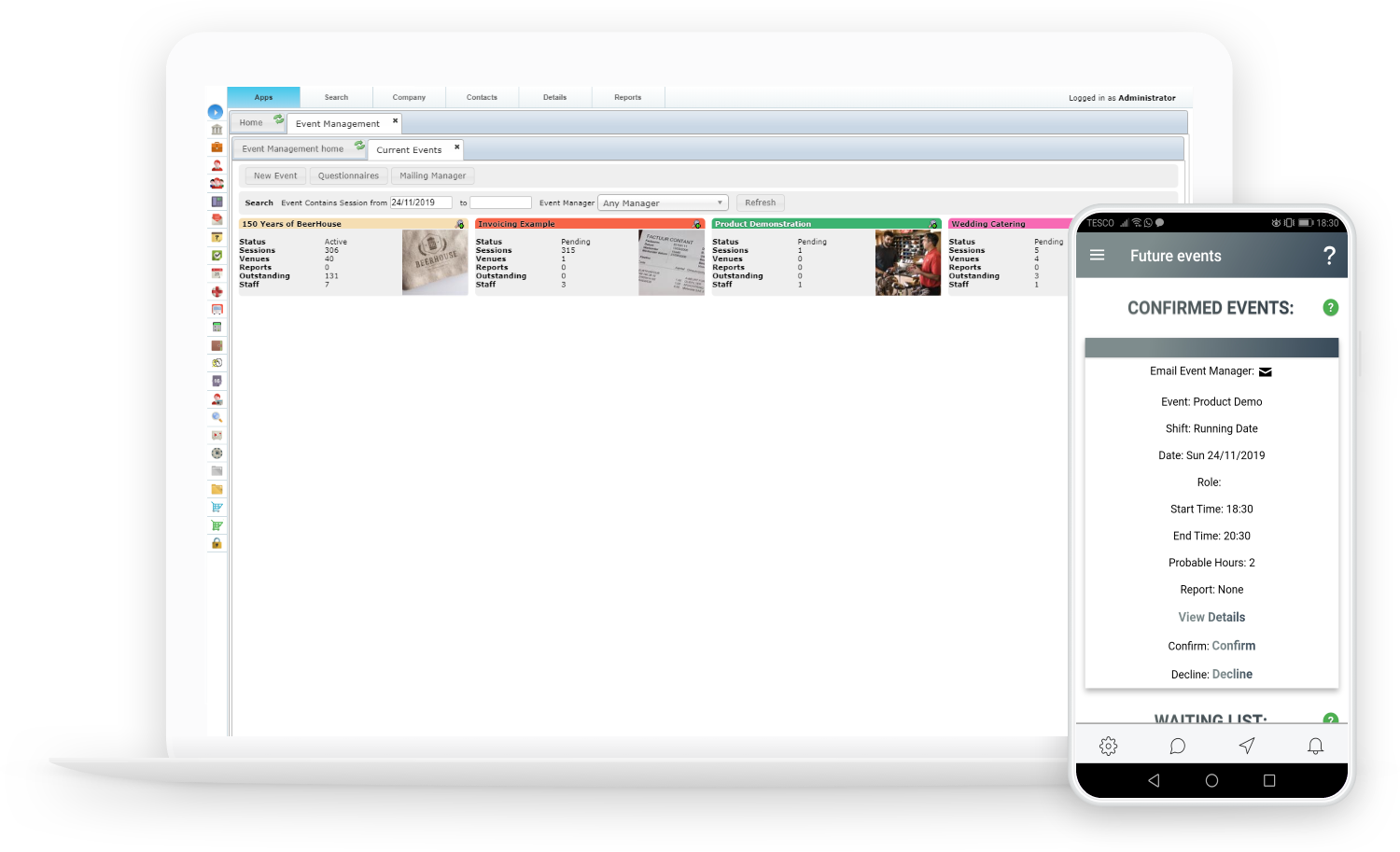 Manage your staff across desktop and mobile
Do you have a 'mobile' workforce? Many staff prefer to use a mobile device over a desktop or laptop to manage their shifts. Regardless of your staff's preferences, we have them covered for any situation.
Workforce management for your industry
Experiential Staffing
You will never have to worry
again
about fully booking your clients' events.
Event Security
Ensure that your guards never fail to keep to their post.
Field Marketing
Save time organising your staff and impress your clients with their punctuality.
Temp staffing
Quickly hire new staff to fill roles, or select stars from your backlog.
Staff Management and Monitoring
Intuitive AXLR8 Checkpoint and GPS based attendance systems help you to ensure that your staff are where they need to be.
Event and Shift Planning
Create and manage events and associated staff easily, or advertise shifts to your staff and let them apply.
Data-Driven Reporting
Easily view and create rich reports on your business' performance, and use them to help make critical business decisions.
Staff Correspondence
Keep in touch with your staff through our mailing manager, SMS service, or in-built chat platform.
We can help you make the most of your workforce, every step of the way
We provide comprehensive phone and email support to each of our customers as standard, should you ever need help in getting the most out of your system. In addition, we offer periodic workshops and on-site training solutions to suit your business needs and requirements.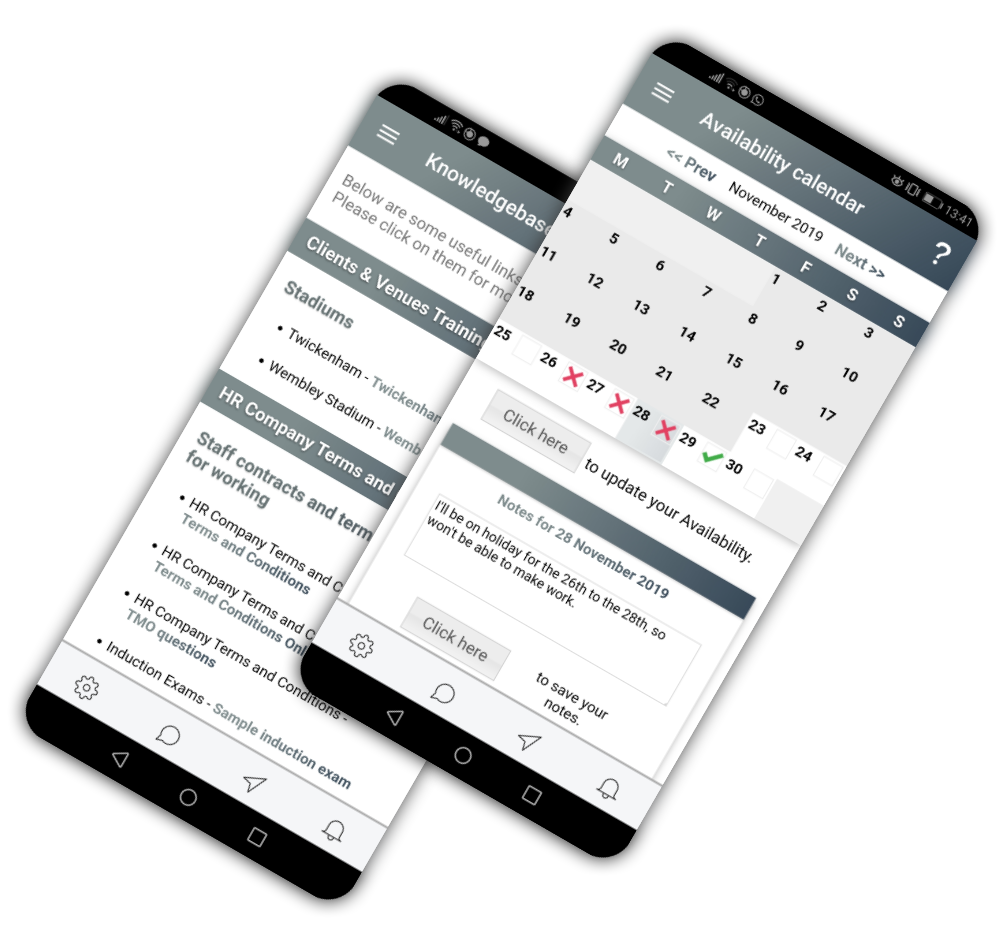 We make it easy to connect with users on any platform
Our products include multiple avenues of keeping in touch with your staff across devices, including SMS messaging, email triggers and scheduling, and an integrated cross-platform chat service. You can read more about our cutting-edge staff management app below.
What our satisfied clients have to say
AXLR8 is a truly solution-driven company and offers excellent value for money. Communication is effective and approach is friendly and supportive. The team are frank and honest in accepting situations. They have a 'can do' attitude!
We are very pleased with AXLR8 as our choice of technology partner.
Their team understand our business needs very well and are responsive when it comes to any support and enhancement requests.
The technology developed by AXLR8 is bespoke to our industry and so fulfills every need that we currently have in terms of customer relationship management, event booking, staff management, and payroll.
Apply for a free, no-obligation software demo