You probably know CSP if you have been to any major event in the last couple of decades. They are a leading staffing company using their business systems to achieve their vision and values: Caring Safe Professional.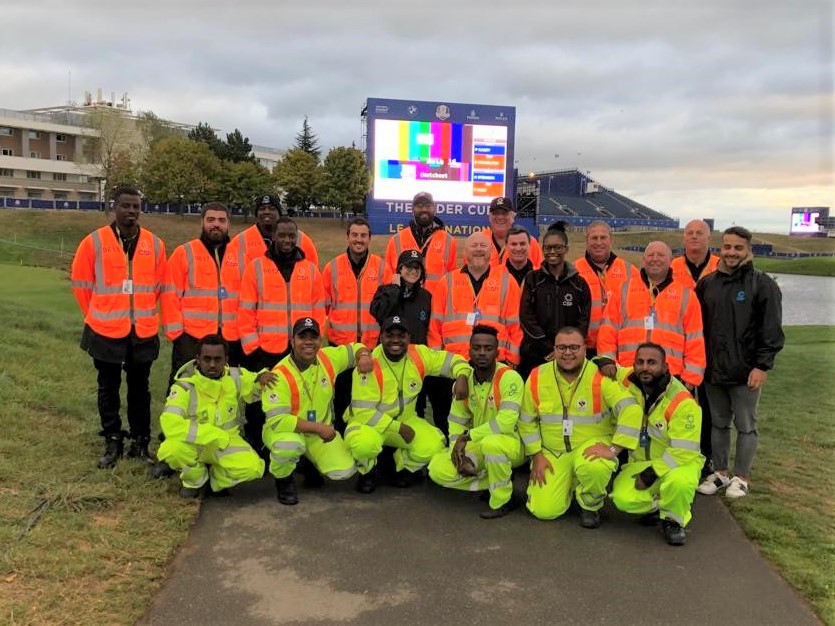 CSP have just used AXLR8 Questionnaire Builder in an innovative way to catch up with staff equipment. Large volumes of kit and staff can be quite time consuming to keep up with! They were a pioneer of staff surveys using AXLR8 Questionnaire Builder (QB) several years ago where stewards at numerous events were asked to rate their managers and teamleaders and provide suggestions for how the events could be run more smoothly. This year, CSP used AXLR8 Staff Portal sign off to launch their 2020 staff contract, which most of our clients do. However, they also did something quite new. They used QB as a creative way to audit their stock of uniforms out in the field straight after log in and before portal entry in the same way as terms and conditions sign off.
AXLR8 staff portals and mobile staffing apps have a facility to ask staff to agree to the new current terms and conditions of employment before allowing access to their staffing app. The system can also report on those staff who have not signed up so that work can be given to those who have complied. Reminder emails can be filtered for those staff who have not completed their pre-requsites.
CSP used this standard AXLR8 mechanism to plug in a Staff Survey using AXLR8 Questionnaire Builder. In the survey, they asked what uniform items (caps, jackets, polo shirts, etc.) people still had. This facility could as easily be used to catalogue any equipment: tablets, walkie talkies, traffic cones, cleaning apparatus. The survey just asked for quantities of specific categories of kit. It could, in future be used to assess the condition of kit and help plan replacements and repairs.
Launched at around 10 a.m. on 2nd January, we have 622 completed responses already by close of play on 3rd January. All in all a very successful exercise at zero cost to CSP!

Who can use AXLR8 Questionnaire Builder?
AXLR8 Questionnaire Builder is used in many industries for safety surveys, consultation studies, market surveys, focus groups, product feedback, complaince, KYC, MLA and standards (ISOx), etc.
In staffing agencies it is used for:
retail field marketing sales reports
staff surveys
e-learning tests, induction quizzes
incident reporting
vehicle and other equipment tests
and many more.